Chivas Regal 12 Years Old (700ml)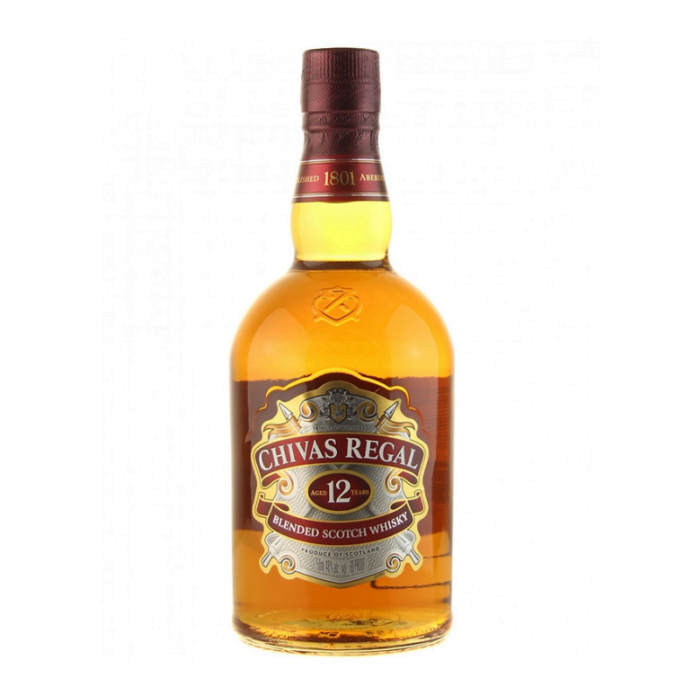 Chivas Regal 12 Years Old (700ml)
RM249.00
Exceptional value for the price. This is a blended malt whisky drawn from what the distillery calls the top?1% of its casks. It is a blend of 5 single malts: Tormore, Longmorn, Allt A'Bhainne, Braevel and Strathisla.
Chivas 12 is smooth, rich and generous. It's a blend of the finest malt and grain whiskies matured for at least 12 years, that deliver luxurious honey, vanilla and ripe apple notes.
Nose: A creamy, aromatic melange of vanilla custard, hints of aniseed, lemon curd and butter toffee. Wood shavings and dried banana chips develop with just a hint of cassis
Palate:? Rich and fruity on the palate, this Chivas bursts with the smooth taste of ripe, honeyed apples and notes of vanilla, hazelnut and butterscotch before a generous, lingering finish.Very smooth sipping Scotch
Finish:?Light spice and black pepper on the tail. Lingering notes of cereal sweetness.
Overall:?A spicy, beautifully balanced blend. Lots going on here.
Description
Additional information
Reviews (0)
Description
Chivas Regal is a world-famous Scotch blend which was first made in the early 20th century by Chivas Brothers. The company can trace its roots back to 1801, with the opening of grocers at Number 13 King Street, Aberdeen. Selling luxury food, coffee and spices, it wasn't until half a century later that the company started to make whisky, and then not until post-US Prohibition that Chivas Regal 12 Year Old was first officially released. F. Paul Pacult described Chivas Regal 12 as "the blend for grown-ups", awarding it an impressive 9 out of 10. It's a very apt statement – this is a very refined blended whisky, with herbs, honey and fruit leaping forth on the palate. Regularly lauded by the critics, this is a superb blend in its price category, representing great value for money.
Additional information
| | |
| --- | --- |
| Abv | 40% |
| Country | Scotland |
| Region | Speyside |