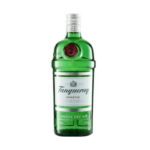 Tanqueray Gin (750ML)
RM209.00
The recipe includes just 4 botanicals and delivers a gin that is juniper-heavy, fresh on the nose, and dry on the palate with juniper and citrus. The highest ABV option, it makes an excellent gin and tonic.?Read The Gin Guide's full review and tasting notes for?Tanqueray Gin.
Description
Additional information
Description
Launched in London by Charles Tanqueray in the 1830s, Tanqueray is a classic London Dry Gin.
Now distilled in Scotland by Diageo, the same recipe continues to be used from almost 2 centuries ago.