Richland Pinot Grigio 750ML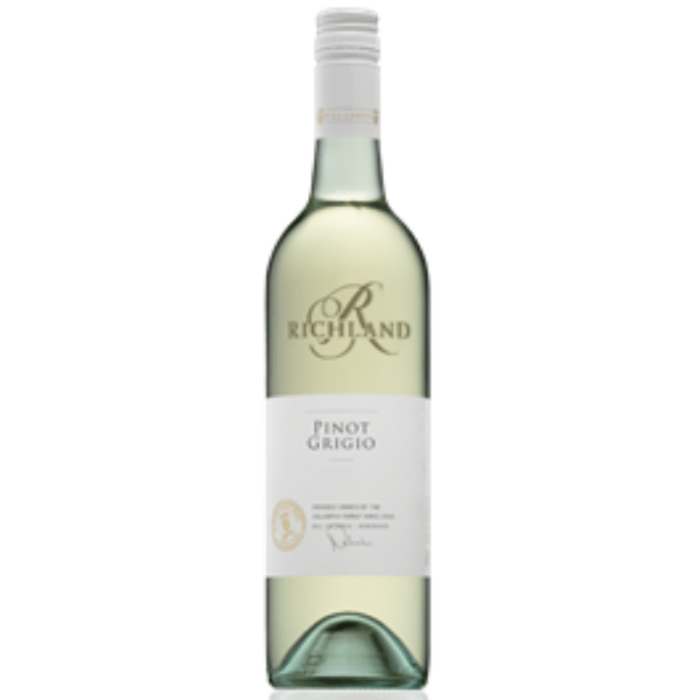 Richland Pinot Grigio 750ML
RM69.00
This outstanding Richland Pinot Grigio was produced from fruit of the highest quality. This wine is best served with fresh Asian style dishes or a seafood salad.
Winemaker Notes
Light, crisp and refreshing with green apple and pear fruit flavours and a delicate mouthfeel.
Description
Additional information
Description
This is truly an outstanding example of great Aussie Pinot Grigio and a consistent medal winner at Australian Capital City and International wine shows. This is without doubt, one the best value Pinot Grigio available in Australia.
Winemakers Comments: This outstanding Richland Pinot Grigio is pale straw in colour, ascending flavours of pear & fresh apple puree entwined with kaffir lime leaf. The palate has scents of fresh bright red apple with sweet pear blossoms complete with a zingy acid drive and full flavoured finish make this an alluring wine.