Marlborough Brook Sauvignon Blanc (750ML)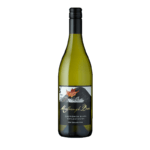 Marlborough Brook Sauvignon Blanc (750ML)
RM85.00
TASTING NOTES
A Sauvignon Blanc with classic aromas of gooseberries, citrus, dried herbs with a hint of pineapple and passionfruit.
The palate has delicious tropical flavours with a long clean finish which is both crisp and refreshing. Marlborough Brook Sauvignon Blanc is from as its name suggests … Marlborough.
A bowl of New Zealand green lipped mussels steamed in white wine with garlic, shallots and butter is perfect – and don't forget the crusty bread. Delicious!
Description
Additional information
Reviews (0)
Description
The 2014 vintage in Marlborough will be remembered for its warm growing season and generous yields, resulting in
wines of exceptional quality. Bud burst was similar to that of 2013 due to a beautifully warm spring, while fruit set was
25% above average. Warm weather continued into Jan/Feb 2014 with infrequent and invigorating rain, which helped to
keep the vines fresh and the fruit healthy, enabling us to hang the fruit until optimal ripeness was achieved.
Grapes were machine harvested in the cool of the early morning to preserve their flavour, then destemmed, crushed and
lightly pressed with minimal skin contact.The clear juice was then fermented at low temperatures in stainless steel tanks
with selected yeast strains to preserve the inherent fruit flavours. Following fermentation, a careful process of selecting
different parcels of wine is undertaken and then the wine is prepared for bottling soon after.